Big Sky Martial Arts was founded in 1995 by Grand Master Noyes and operated by he and his wife Master Mrs. Noyes. It has become one of the strongest martial arts programs in the northwest, with students ranging in ages from 4 to 70. Students of any level can join our martial arts classes at any time of the year. Big Sky Martial Arts promotes not only physical fitness but also specializes in the development of self-esteem and personal excellence. Big Sky Martial Arts staff has created a safe and fun family environment.
301 Main St. Kalispell, Montana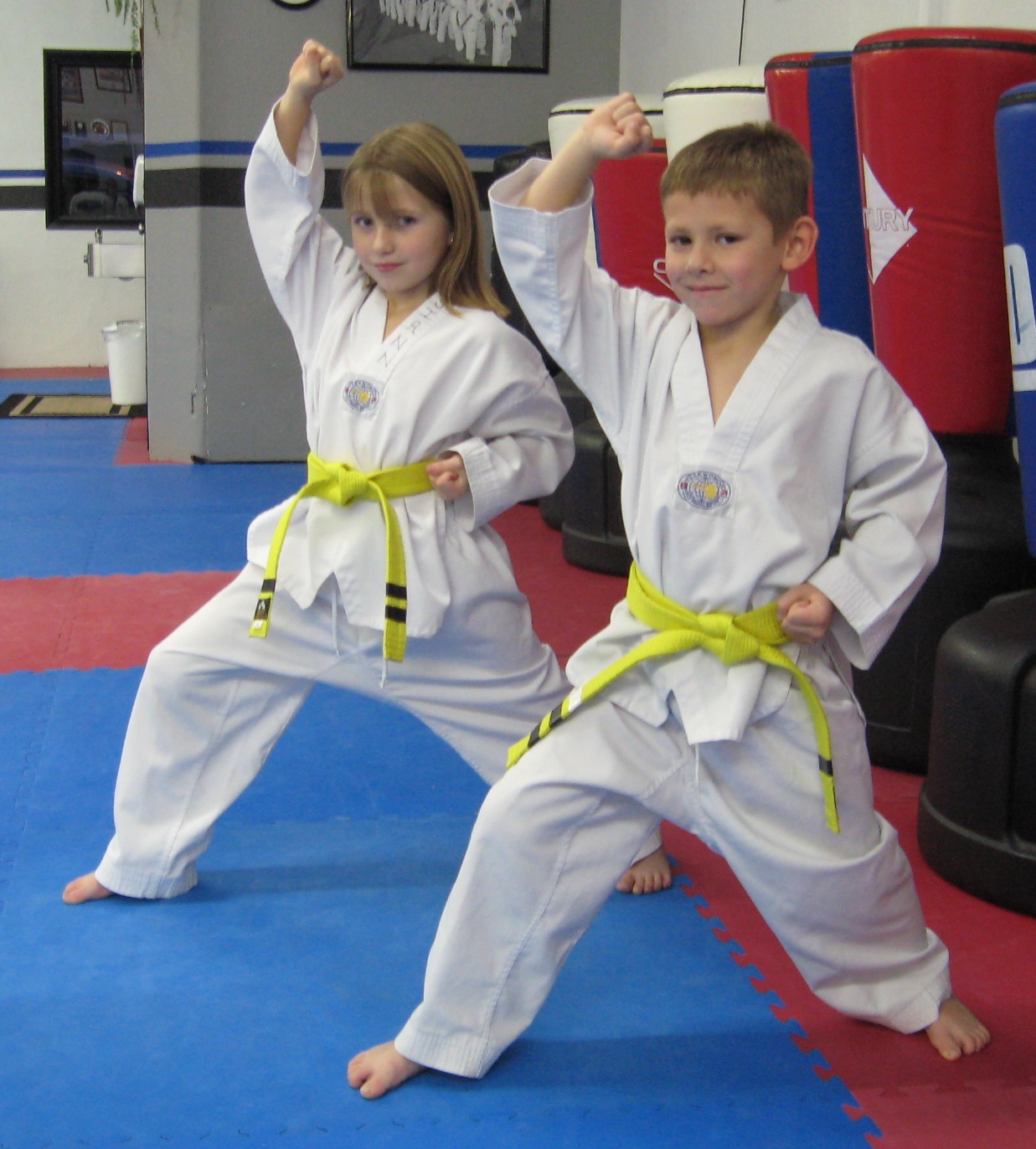 Kinder Kick (4 1/2-7 years old)
This class is designed for the 'little kicker' in every child ages 4 ½ -7. Kids just love to kick and act the part of a martial artist. This class gives them the opportunity to learn martial arts appropriate for their age. The emphases in this class are on: getting along with others;basic motor skills; listening skills; fundamentals of Taekwondo for kids.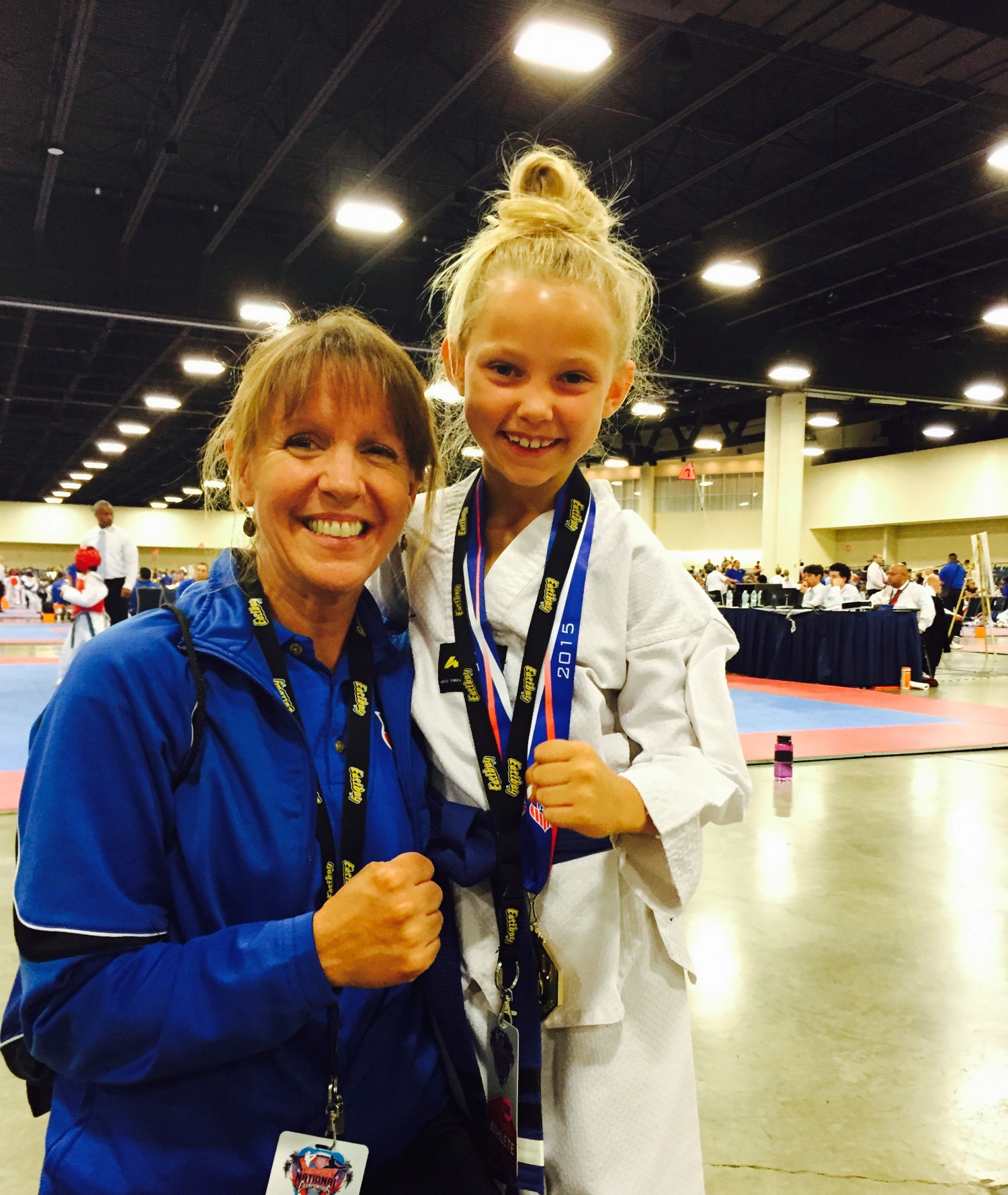 Jr. Classes (7-12 years old)
Our Junior Taekwondo classes are designed for ages 7-12,boys and girls. This class specializes in Self Confidence and Self Control with additional emphases on coordination, flexibility and stamina, while learning practical and appropriate self-defense skills. Taekwondo is a high energy sport, which emphasizes proper sport ethics and training. In addition to the physical benefits your child will receive, we will also work on academics and home life skills.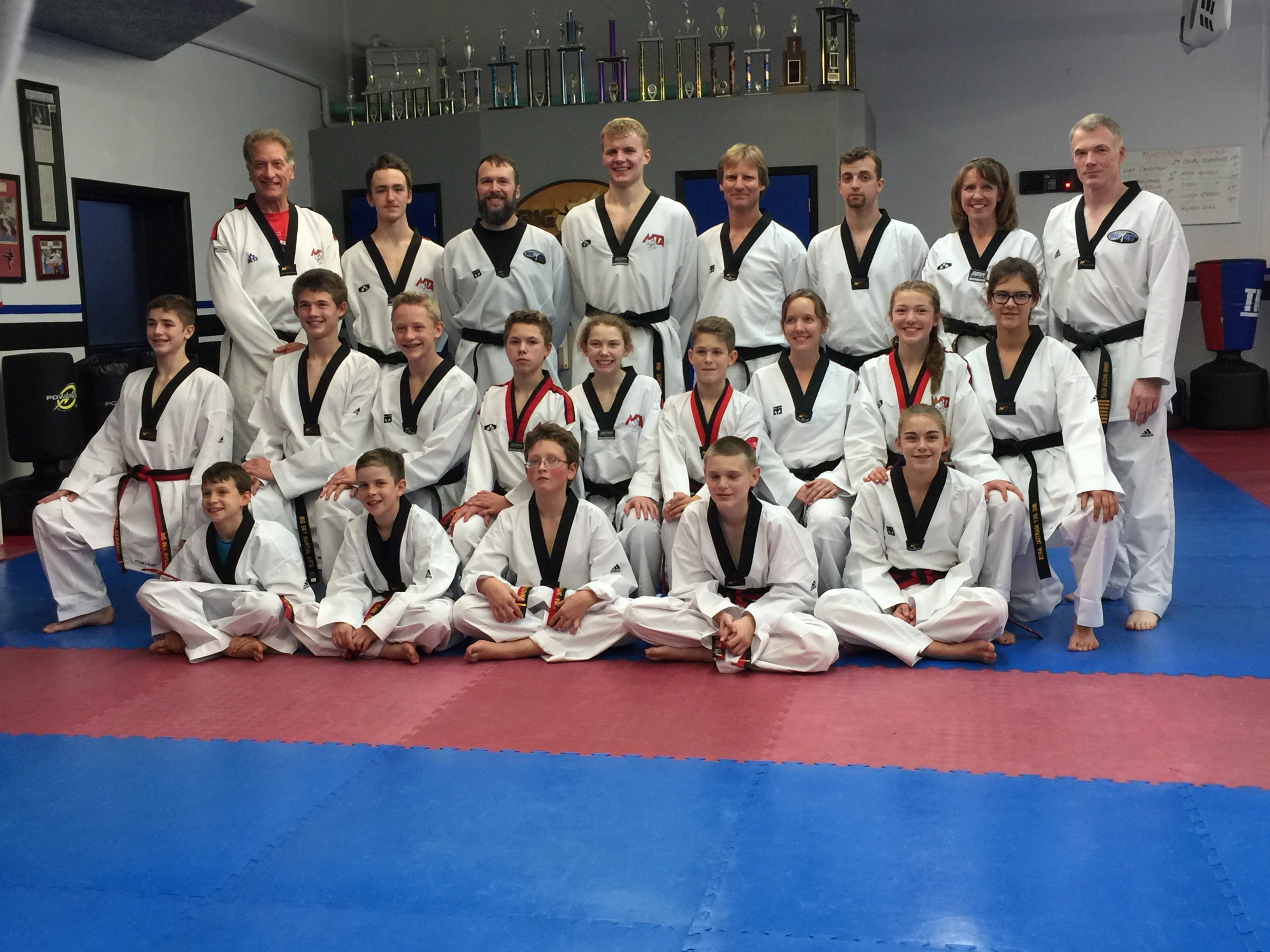 Teen Martial Arts Classes
Our Teen Taekwondo Classes are classes designed with the teenager in mind. Each Teenager will have the opportunity to work with an instructor and other teens. This class will help the teen focus on developing their coordination, flexibility, stamina, self-defense and having fun. In addition to the physical benefits we have a strong focus on the importance of both academic and social skills as well as addressing the issues that teens deal with on a regular basis.
Adult Classes
Our adult classes are a terrific mix of adults looking for a great work out that will never bore them. Adults join and continue to train for many reasons: conditioning, weight loss, recreation, self-defense and sport. At Big Sky Martial Arts, we work in a very supportive team environment. Initially, many students think their ultimate goal is to work for and receive a Black belt, but along the way they realize that this is an activity they can do all their lives. Students change their lives to meet the goals they have. The classes will inspire you to push yourself to a new physical and emotional level. What you learn in class is practical and applicable in everyday life.